Dog Runs
Whether you need a single-unit chain-link kennel or a multi-unit chain-link dog run, we have the inventory you need. Our multi-unit dog runs are perfect for boarding kennels or other multi-dog situations, and we can build them to your specifications.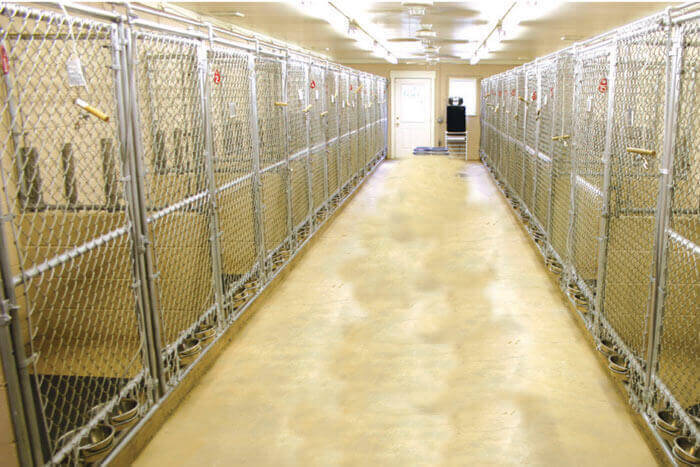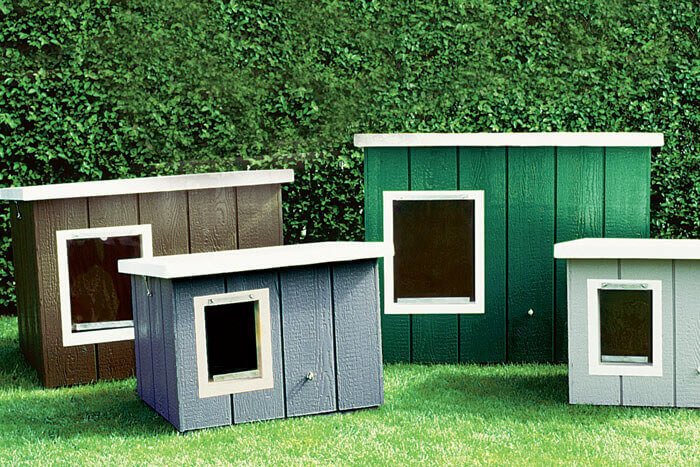 Dog Boxes
If you have an outdoor kennel, your canine friends need a place to go to get out of the sun or rain. Our dog boxes fasten easily onto the end of one of our chain-link kennels; we add an opening to one end, and the box can be mounted right onto the kennel. Dogs can move comfortably in and out of their cozy box into the larger kennel.
Wire Kennels
Wire kennels make an excellent outdoor home for your dog. You name the size you need, and we'll build it. Then we can add extras like an opening for a dog box, a canvas awning top, a feeder bowl assembly, and more. Kennels are free-standing and easy to install wherever you wish.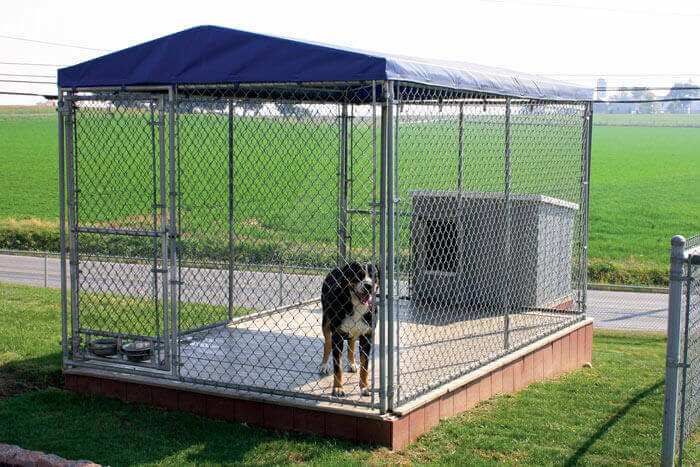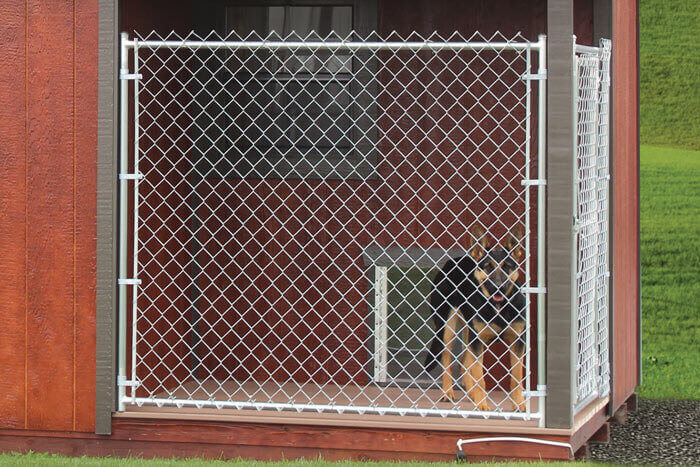 Shed Panels
Need a chain-link panel built to exact measurements? We're here to help. All we need is the height and width of the opening and we'll construct a panel that fits.
Extra Treats
What else do you need for your dog kennel? Food and water dishes? A dog box in a particular color? A special latch? Contact us! Our goal is to provide everything you need for your ideal chain-link dog kennel.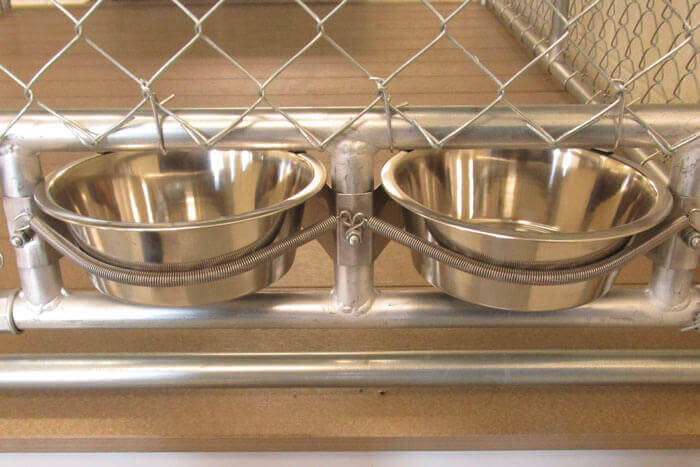 Inspiration Gallery
Check out some of our other projects for inspiration. Then let us know how we can help you.