Wire Dog Kennels
The wire dog kennels are available as pre-galvanized or powder-coated. Both of these coatings provide a rust-free space for your dog. For example, on the galvanized kennels, the welds are covered and protected with a galvanized coating. On the powder-coated kennels, the coating is very durable and resistant to chipping and peeling. These lasting coatings together with quality building materials and workmanship, result in a kennel that should hold up for many years.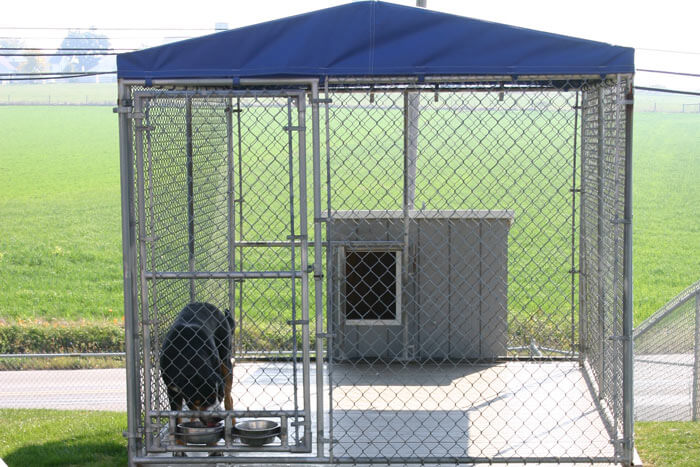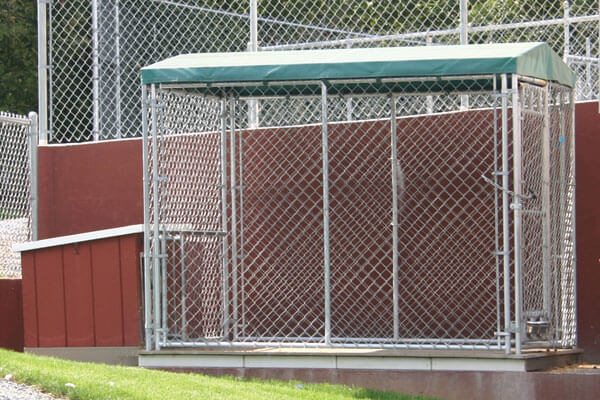 Galvanized Finish
Nice Metallic Finish
Rust-Resistant Coating
Lasting Finish
Single Finish Option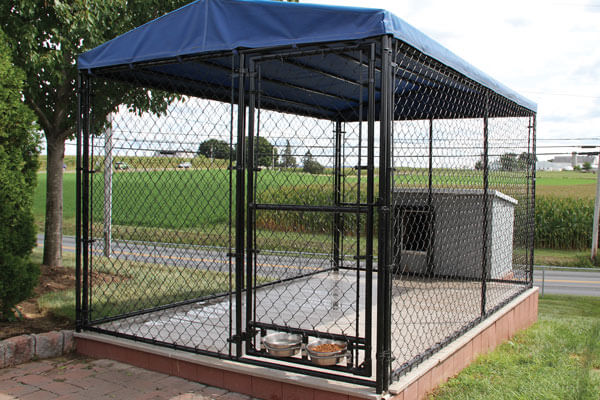 Powder-Coated Finish
Attractive Look & Finish
Years of Rust-Free Use
Durable Coating
Multiple Color Options
Standard
Widths: 4′, 6′, 8′, 10′, 12′, 14′, & 16′
Heights: Standard 6′
1-3/8″ O.D Galvanized Tubing Frames
11-1/2 ga. Galvanized Wire
Patented Dog-Proof Gate Latches
Free-Standing
33″ Wide Standard Gate Opening
6′ High Panels
Tie Wires on Frames
Custom
Widths: Any Width
Heights: Custom Heights
1-3/8″ O.D Galvanized Tubing Frames
9 or 11-1/2 ga. Galvanized Wire
Patented Dog-Proof Gate Latches
Free-Standing
Any Size Gate Opening
Custom Height Panels
Tie Wires on Frames
We specialize in making chain-link wire dog kennels to match customer requests. Let us know what you need. We are here to help you find solutions.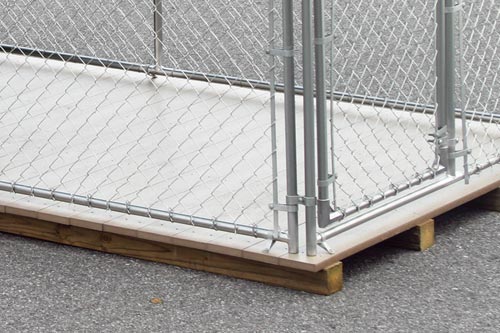 Poly Floor
Poly lumber flooring is a low-maintenance lumber. It withstands the weather, cracking, rotting and more.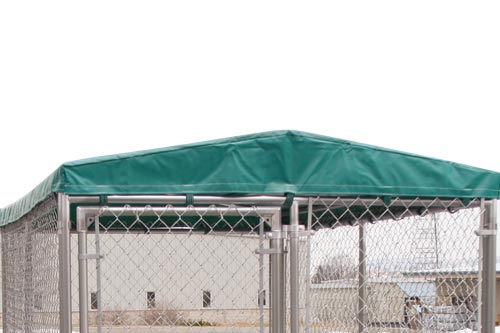 Optional Awning
An optional awning can be added to help keep the dog kennel cool and dry. Additional rafters support the weight.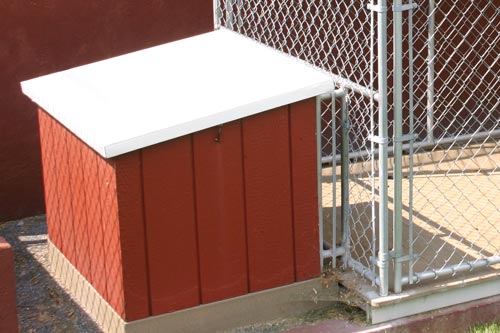 Dog Box Opening
Without much more effort, an opening can be added to the wire kennel. This makes it easy to mount a dog box.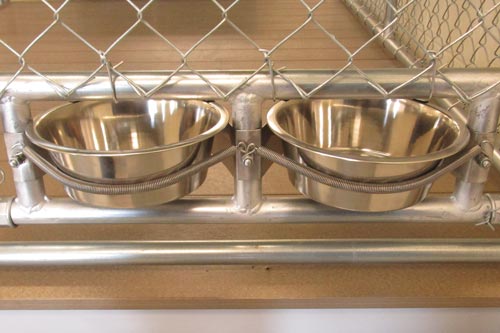 Feeder Bowls
To make it easy and convenient to provide water and food for your dog, we add a slot in the front for feeder bowls.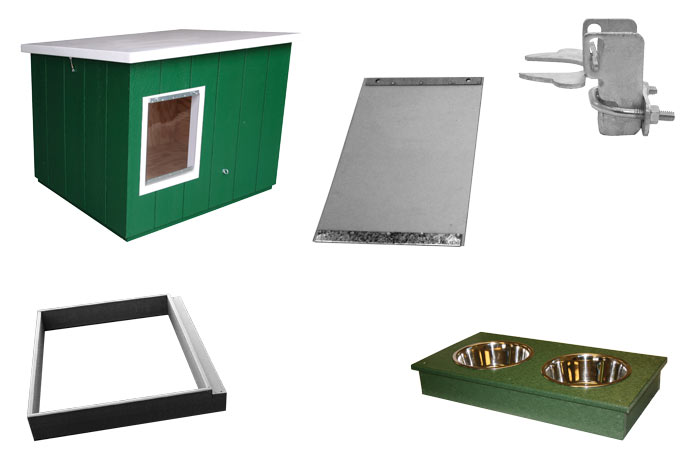 It is our goal to supply, whatever you need for your chain-link dog kennel. Whether it is the feeder bowls, the dog box, the dog box base, the door cover, or anything else, our workforce aims to get you the needed accessories for a complete kennel suited to what you need.
Inspiration Gallery
Over the years we have sold many chain-link fence and kennel jobs to the commercial, residential, and agricultural markets. This gallery showcases some of those projects. It is designed to offer insight and inspire thoughts and ideas for your next project.